If you need residential solar panel cleaning in San Diego, you have come to the right place! Each home we service is handled with the same care and mindfulness we have for our own house.
OnPoint members pride ourselves' in taking the time to make things perfect, however long it takes.
Residential solar panel cleaning is the staple of our business. It is what we love to do, and we approach each job as a new challenge and opportunity to obtain another longtime customer. Every home is different, before each job we strategize on how to access the panels, what equipment is needed, what needs to be removed from the solar panels, and how to best complete the job safely.
Get a FREE solar cleaning estimate! (619) 780-7773
Residential Solar Panel Cleaning San Diego is Dangerous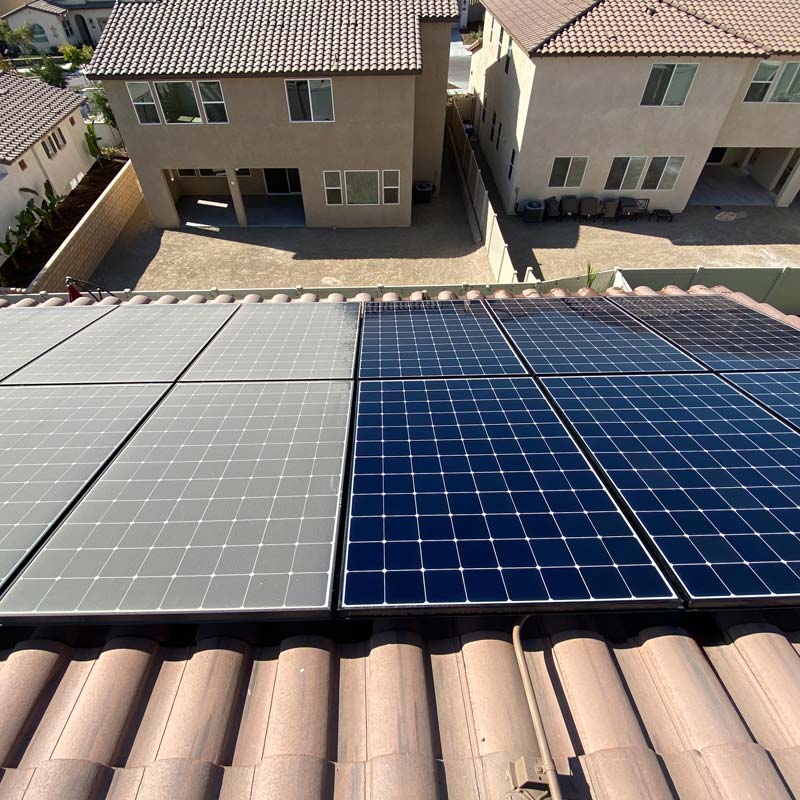 We are trained to handle the dangers of solar panel cleaning.
Solar panels are often placed in hard-to-reach areas, on elevated roofs, surrounded by slippery or fragile tile and at difficult angles. We are equipped with the proper tools and take the proper safety precautions to clean your panels safety and effectively. Before you risk personal injury or damage to your property, give us a call and let our team of professionals handle it for you. We are fully licensed and insured to protect our customers property as well as ourselves.
Solar panels produce more energy when they are clean, it's that simple. We have personally seen production jumps of up to 30% after our cleanings. Saving money has never been so easy! We provide each customer with before and after pictures of their panels to show the difference our cleaning has made on the appearance of their panels, in addition to their ability to perform at their best. We also offer commercial solar cleaning services.
Get a FREE solar cleaning estimate! (619) 780-7773
Additional Services provide FREE of charge during every cleaning:
Solar Panel Maintenance: We offer 4 different plans for maintaining your solar array.